SESSION #2 • Day 1 : Creating creative research tools
It's time for two days in Montpellier, this time at the Cap de Ville site.
As people arrive, we're all happy to see each other again and share a cup of coffee among friends.
To avoid wasting time and to refresh our ideas, in groups of 2 the ambassadors describe in photos and anecdotes the different stages they went through the previous week.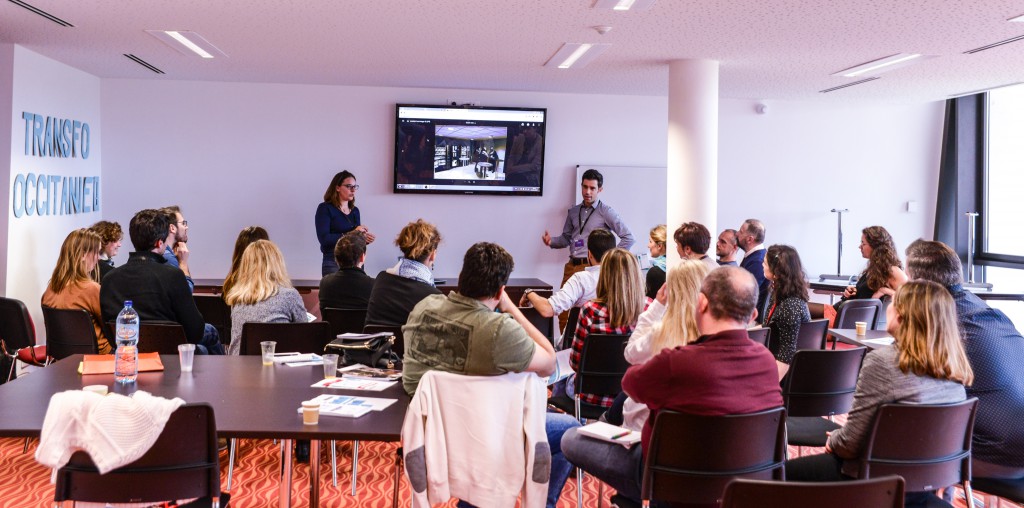 This way of starting off lets us ease back into the swing of things and share news about everybody's weekend and return to work. A brief improvised discussion… about what Transfo involves and the mission of the ambassadors.
Everybody had done their research for the session, so we had a good sample of places of coexistence. At first, the spaces frequented in the different services were displayed from least to most desirable, e.g. a barbecue in Font Romeu. This gave us a little more insight into everyone's daily life.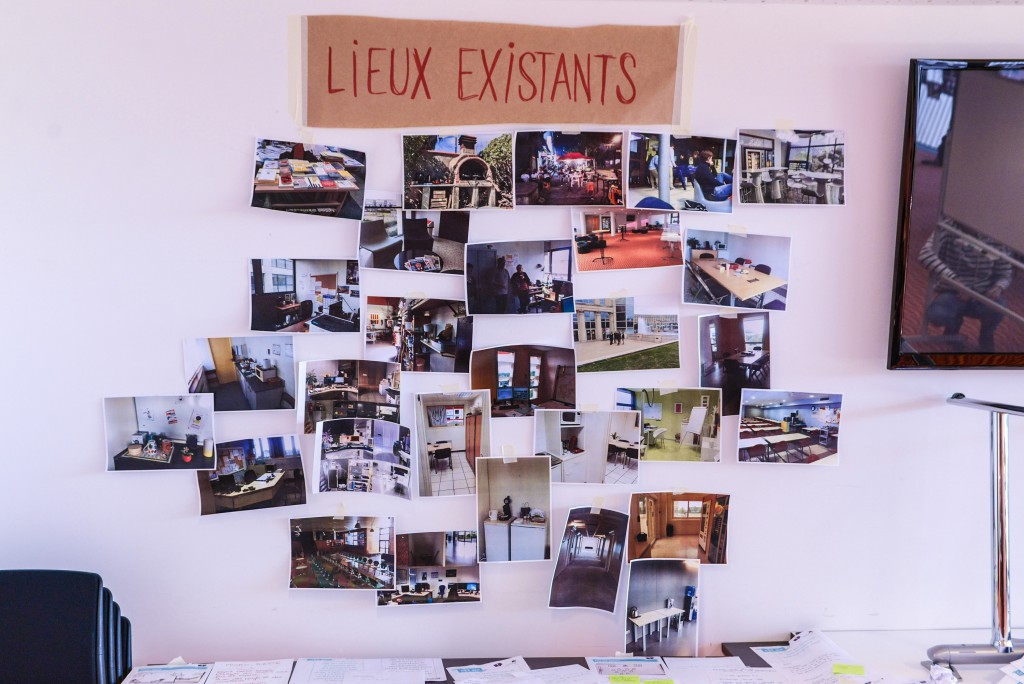 In a subsequent display, each participant presented the spaces of coexistence they found most pleasant. Of course, that included online spaces of coexistence too.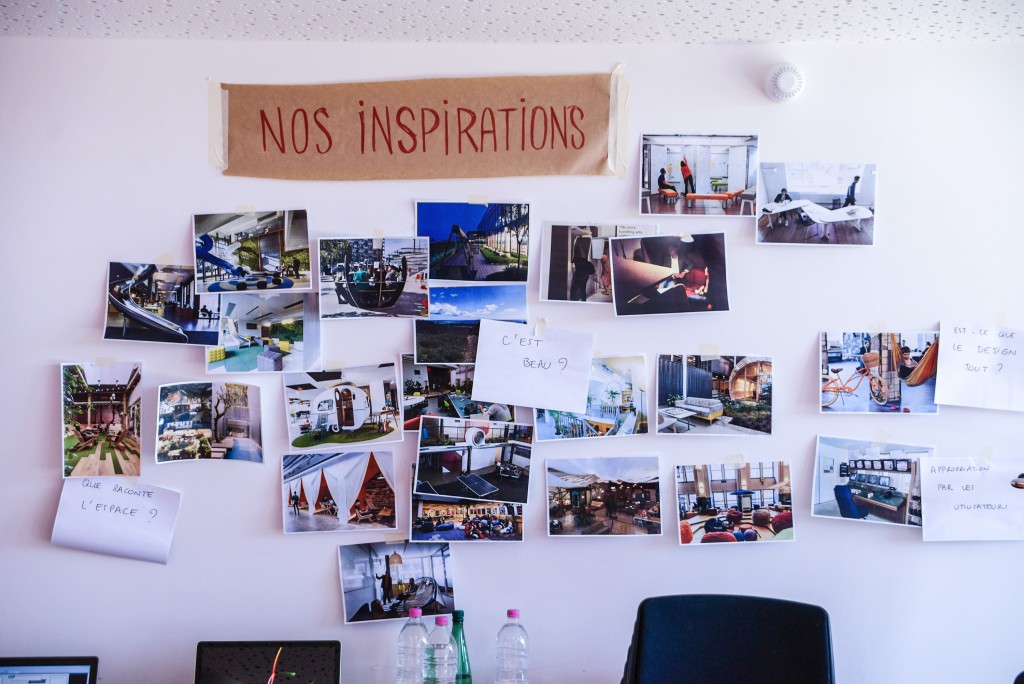 After this morning warm-up, each of the small groups presented the 5 work themes they had developed the previous week. This presentation enabled everyone to get to know each other's work and to position themselves on an idea-generating theme for the rest of the day.
12:30 pm, in small groups, the ambassadors invaded the premises of Cap de Ville.
The aim of this lunch period was to occupy a maximum number of the building's spaces of coexistence in order to observe the agents' uses of the site. "So yes, we work even on when we're on break." The goal was twofold: place ourselves in real contexts and capture information during this break time.
Ideas!!!! In picking up where we left off in the previous session with small groups working on posters, lots of ideas emerged, and a few unknown artists among us revealed their talents.
.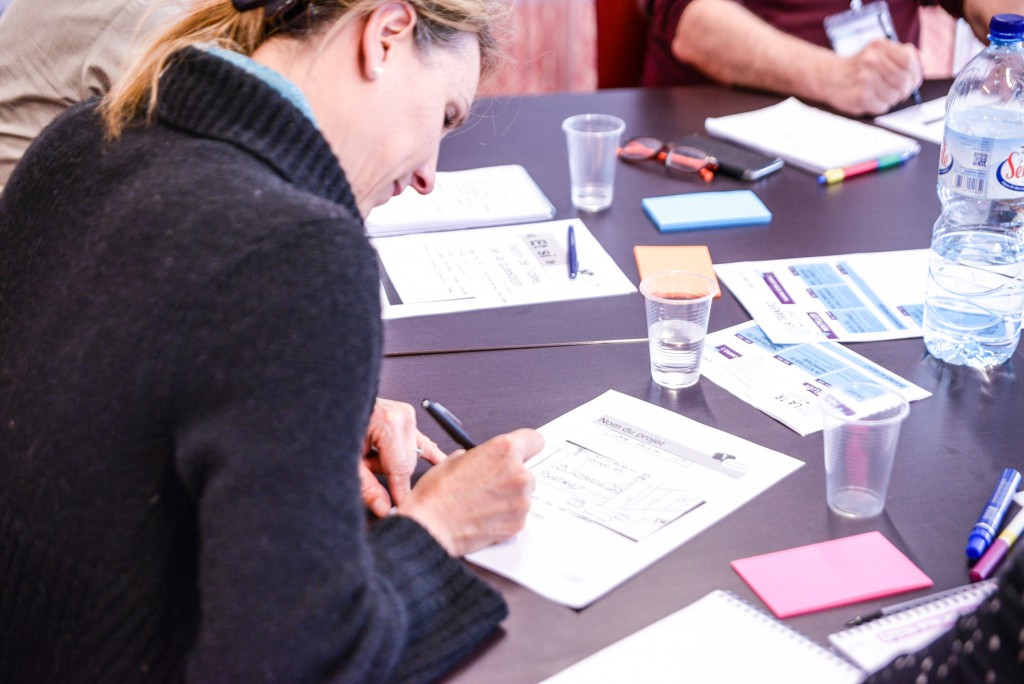 Once all heads were full of ideas, the latter were translated into concepts in order to create reaction cards for the next day. The ambassadors were hardly lacking in imagination during this session: no fewer than 20 concepts were envisioned and other hypotheses were evoked.